---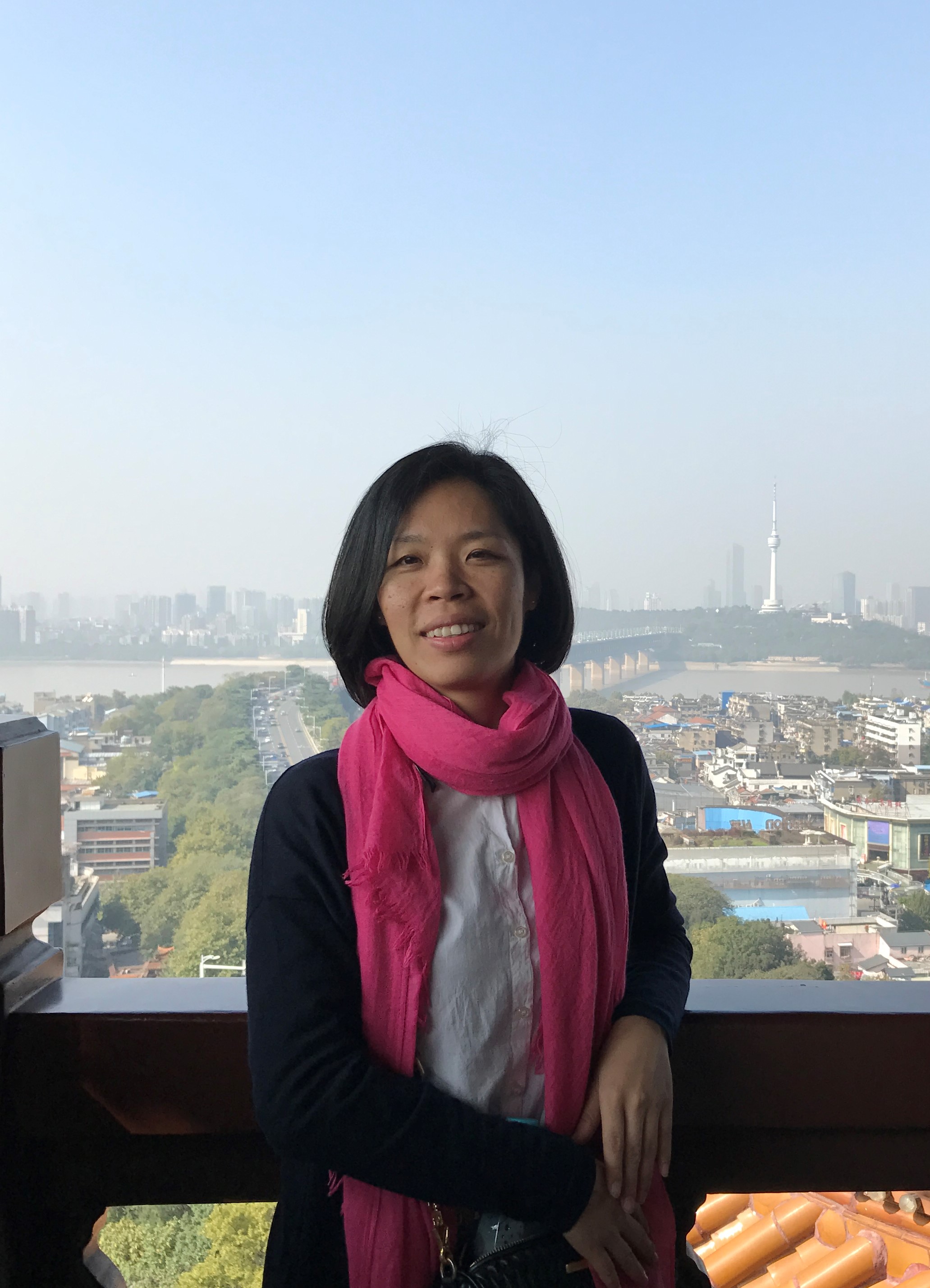 凌霄霞
博士,合作研究者
毕业院校:华中农业大学
邮箱: lingxiaoxia@mail.hzau.edu.cn
地址:湖北省武汉市,华中农业大学植科院大楼(第三综合楼A312)
研究兴趣: 作物冠层构建、气体交换及模型模拟
更多信息请访问 Researchgate和学院网站
工作经历
2008-01 至 今, 华中农业大学, 植物科学技术学院农学系, 讲师
2017-03 至 2018-03, 国际水稻研究所, 访问学者, 合作导师: Dr. TaoLi
2002-09 至 2007-12, 华中农业大学, 植物科学技术学院农学系, 助教
教育经历
2011-09 至 2019-12, 华中农业大学, 作物栽培学与耕作学, 农学博士, 导师: 黄见良教授
2004-09 至 2007-06, 华中农业大学, 气象学, 理学硕士, 导师:李京副教授
1998-09 至 2002-06, 南京气象学院, 应用气象学, 理学学士, 导师:宋玉芝副教授
发表论文
2022
Shen Yuan,Xuewu Zhan, Le Xu, Xiaoxia Ling, and Shaobing Peng. 2022. Increase energy use efficiency and economic benefit with reduced environmental footprintin rice production of central China, EnvironmentalScience and Pollution Research, 29: 7382-92.
2021
XiaoxiaLing, Shen Yuan, Shaobing Peng, and Tao Li. 2021. Transferability of recommendations developed for transplanted rice to direct-seeded rice in ORYZA model, Agronomy Journal, 113:5612-22.
2020
Panpan Zhao,Yang Zhou, Fengfeng Li, Xiaoxia Ling, Nanyan Deng, Shaobing Peng, and Jianguo Man. 2020. The Adaptability of APSIM-Wheat Model in the Middle and Lower Reaches of the Yangtze River Plain of China: A Case Study of Winter Wheat in Hubei Province, Agronomy-Basel, 10.
Weiqin Wang, Aibin He, Guanglei Jiang, Huijuan Sun, Min Jiang, Jianguo Man, Xiaoxia Ling, Kehui Cui, Jianliang Huang, Shaobing Peng, and Lixiao Nie. 2020. Ratoon rice technology: A green and resource-efficient way for rice production, Advances in Agronomy, 159: 135-167.
Debao Tu,Yang Jiang, Min Liu, Lijuan Zhang, Linlin Chen, Mingli Cai, Xiaoxia Ling, Ming Zhan, Chengfang Li, Jinping Wang, and Cougui Cao. 2020. Improvement and stabilization of rice production by delaying sowing date in irrigated ricesystem in central China, Journal of theScience of Food and Agriculture, 100: 595-606.
武茹, 王姣梅, 夏胜明, 凌霄霞, 谢国生. 2020. 长江中下游地区杂交中稻再生稻品种适应性的综合评价与筛选. 华中农业大学学报, 39(03):19-27.
2019
XiaoxiaLing, Tianyi Zhang, Nanyan Deng, Shen Yuan, GaohuaYuan, Wenjie He, Kehui Cui, Lixiao Nie, Shaobing Peng, Tao Li, and JianliangHuang. 2019. Modelling rice growth and grain yield in rice ratooning production system, Field Crops Research, 241.
凌霄霞, 张作林, 翟景秋, 叶树春, 黄见良. 2019. 气候变化对中国水稻生产的影响研究进展, 作物学报, (03): 323-334
2018
张振宇, 李亮, 邓义, 焦丽, 凌霄霞, 张宏宇. 2018. 湖北武汉果实蝇害虫种群动态调查, 华中农业大学学报, (05): 52-58
2017
DongliangXiong, Xiaoxia Ling, Jianliang Huang, and Shaobing Peng. 2017. Meta-analysis and dose-response analysis of high temperature effects on rice yield andquality, Environmental and ExperimentalBotany, 141: 1-9.
Depeng Wang,Jianliang Huang, Lixiao Nie, Fei Wang, Xiaoxia Ling, Kehui Cui, Yong Li, and Shaobing Peng. 2017. Integrated crop management practices for maximizing grain yield of double-season rice crop, Scientific Reports, 7.
何俊欧, 凌霄霞, 张建设, 张萌, 马迪, 孙梦, 刘永忠, 展茗, 赵明. 2017. 近35年湖北省低丘平原区玉米需水量及旱涝时空变化, 作物学报, (10): 1536-1547
2016
Depeng Wang, Ma Rebecca C. Laza, Kenneth G. Cassman, Jianliang Huang, Lixiao Nie, XiaoxiaLing, Grace S. Centeno, Kehui Cui, Fei Wang, Yong Li, and Shaobing Peng. 2016. Temperature explains the yield difference of double-season rice between tropical and subtropical environments, Field Crops Research, 198: 303-11.
2015
Nanyan Deng, Xiaoxia Ling, Yang Sun, Congde Zhang, Shah Fahad, Shaobing Peng, KehuiCui, Lixiao Nie, and Jianliang Huang. 2015. Influence of temperature and solar radiation on grain yield and quality in irrigated rice system, European Journal of Agronomy, 64: 37-46.
DongliangXiong, Tingting Yu, Xiaoxia Ling, Shah Fahad, Shaobing Peng, Yong Li,and Jianliang Huang. 2015. Sufficient leaf transpiration and nonstructural carbohydrates are beneficial for high-temperature tolerance in three rice (Oryza sativa) cultivars and two nitrogen treatments, Functional Plant Biology, 42: 347-56.
DongliangXiong, Jia Chen, Tingting Yu, Wanlin Gao, Xiaoxia Ling, Yong Li, Shaobing Peng, and Jianliang Huang. 2015. SPAD-based leaf nitrogen estimationis impacted by environmental factors and crop leaf characteristics, Scientific Reports, 5.
Jie Kuai, Yang Yang, Yingying Sun, Guangsheng Zhou, Qingsong Zuo, Jiangsheng Wu, and XiaoxiaLing. 2015. Paclobutrazol increases canola seed yield by enhancing lodging and pod shatter resistance in Brassica napus L, Field Crops Research, 180: 10-20.
李淑娅, 田少阳, 袁国印, 葛均筑, 徐莹, 王梦影, 曹凑贵, 翟中兵, 凌霄霞, 展茗, 赵明. 2015. 长江中游不同玉稻种植模式产量及资源利用效率的比较研究, 作物学报, (10): 1537-1547